90's are back: Rachel Inspired Look
I dedicated a whole post about how fashion trends are set, who sets them and how they go viral. However, most of the time trends make comeback. It doesn't mean that there are no new trends, but the ones that are considered "new" are inspired by the past.
Fashion always reinvents itself making the forgotten trends to reappear. The complete fashion wheel is estimated around 20 years. What was cool in 70's became cool 90's again and is cool now with slight differences and reimagination, of course. Therefore, due to fashion's cyclical nature we are going to embrace trends at least three times during our lifetime, even the ones we hate. Good news is the looks change and are modernized and also, we don't have to follow them ;)
I am a big fan of "Friends" and sometimes rewatch my favorite episodes when I have time. Yesterday, I got inspired of Rachel's look in the very first episode: botton-up millennial pink shirt, high-waist denim and white top underneath.
I immediately wanted to recreate the look and here is what I came up with: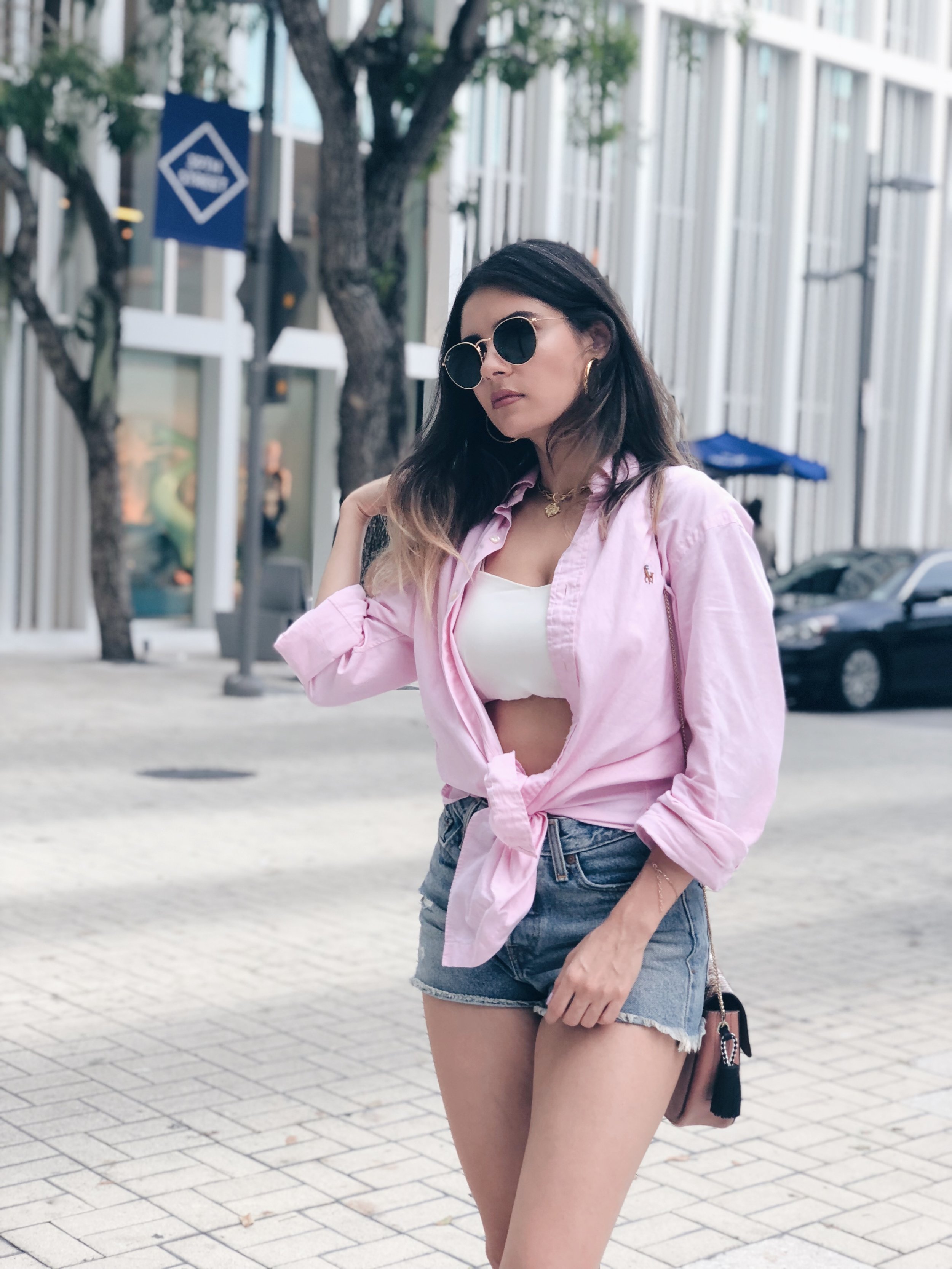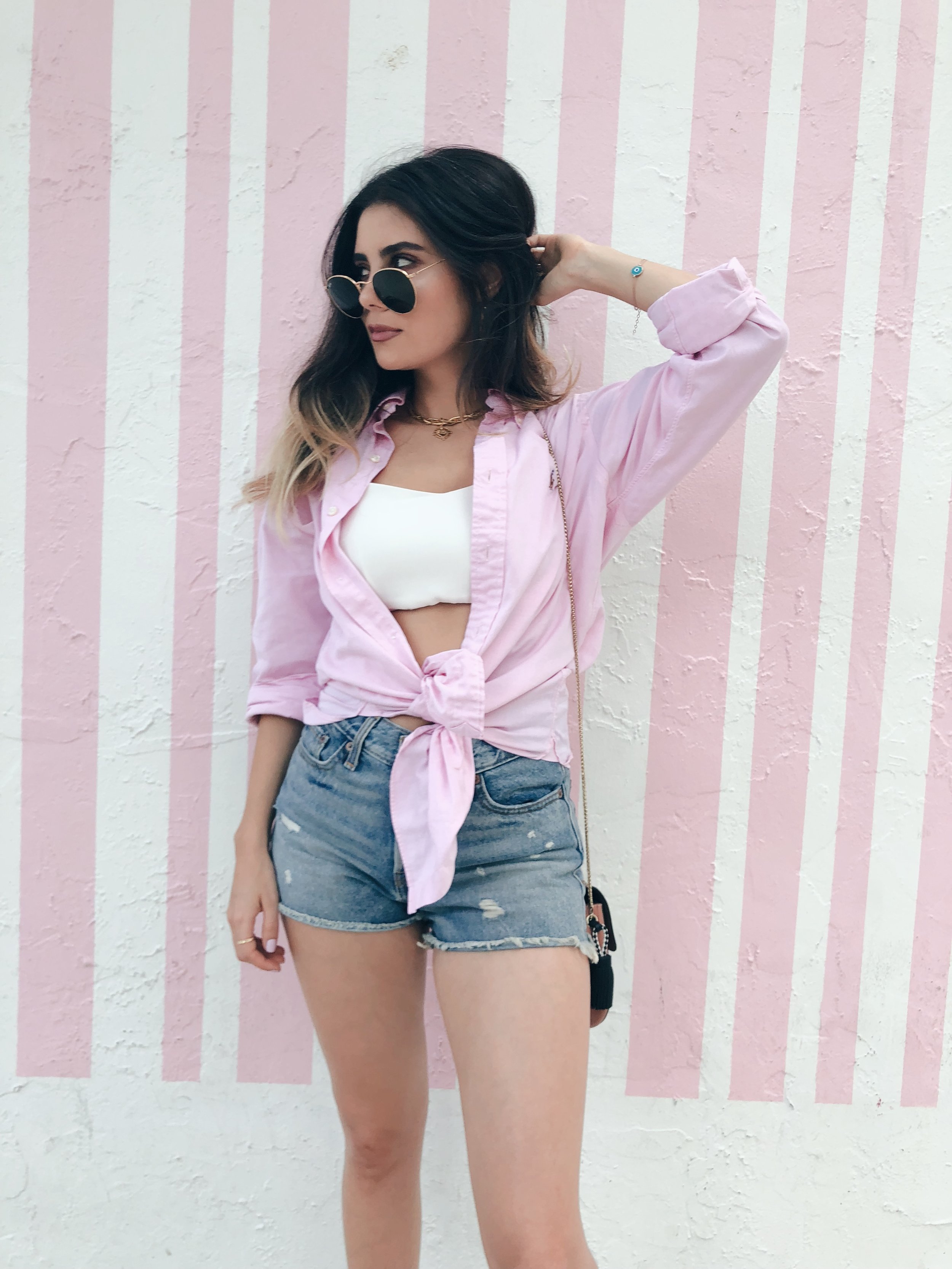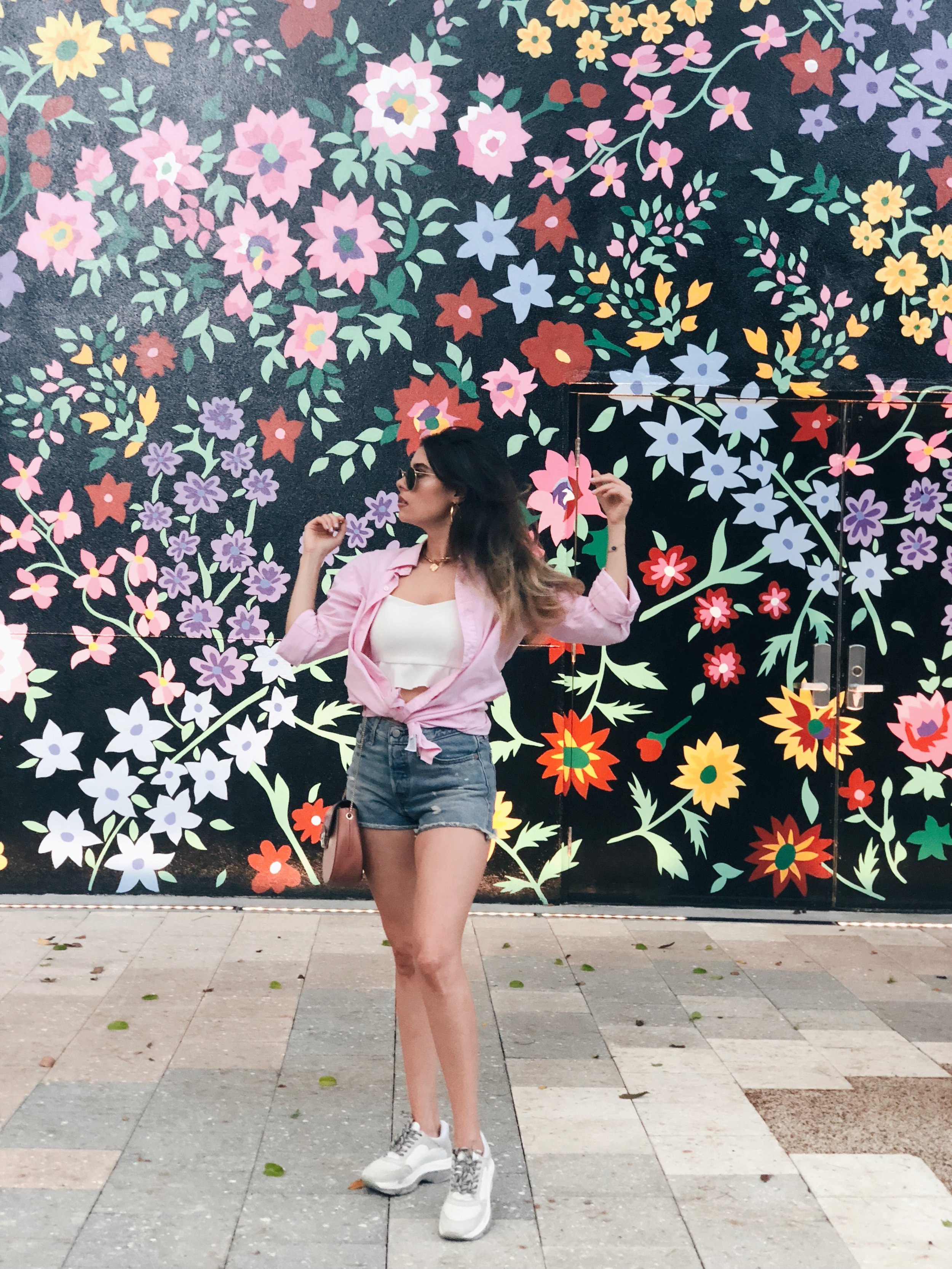 I enjoyed this look a lot as it was comfy, as per usual, street style-ish and edgy, may I add. I paired the look with another major come back - tiny sunglasses and dad sneakers and came up with a total 90's look!
Wearing: White crop top from Revolve ; Sneakers - Jslidesfootwear  ; shorts - Levi's